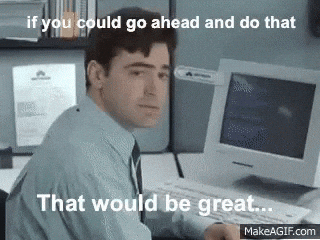 What is Interactivity?
This week as the clocks spring forward, we are taking a step back, back to the basics! We spend a lot of time discussing why you should use interactive video and how to use interactive video, but this week we want to go back to answering the question, what is interactive video? Whether you are new to interactivity or just need a refresher, this week's blog is a great place to start!
The Features
There are two main features that an interactive video encompasses: clickable icons and built-in CRM.
Clickable Icons:
Clickable icons are just that, icons that are clickable. They may sound simple (hint: they are simple), but they are the driving force behind Interactive video. These icons sometimes referred to as a "Tagg", function similar to a link. However, they are superior in a few important ways. These clickable icons allow your viewers to take action without ever leaving the video. Unlike an ordinary link that takes your viewer away from their current browser, clickable icons allow your viewers to download a file, send an email, fill out a contact form, schedule an appointment, and much more without ever leaving your video. This means your call-to-action is that much more powerful, giving your viewers the power to take action when their interest is at its peak.
Here are just a few of the clickable icons that you will often see in our interactive videos and that you could use in your videos too! But don't feel limited to these icons, we can add interactivity to anything in your video… and we mean anything! It is not uncommon for our content creators to design unique clickable icons based on your specific needs.
Built-In CRM:
An interactive video's built-in CRM system gives your business the power to assure your video marketing is getting a return on investment. We tell our clients that this is the feature that is going to help them sleep well at night. No more worrying about whether or not your video marketing is actually converting. Interactive Video's CRM system will track who is clicking on your video, when they are clicking on the video, how long they are watching the video, which clickable icons they are clicking on, and most importantly if the click converted. A post on social media or an email campaign won't tell you this information. Add an interactive video to your email campaign or social media posts, and you have taken away the guessing game. The information derived from interactive videos built-in CRM makes you aware of which videos are successful and is crucial in determining your next step to assure your return on investment.
Most importantly, this tool is available to any creator with or without existing content. Let our content creators curate an interactive video just for you, start to finish, or send us your existing marketing videos and we can make it interactive. Both options will give you the opportunity to get the biggest payback for your small investment. Check out our prices today! Then, let's interact!  https://www.dr2interactive.com/pricing/