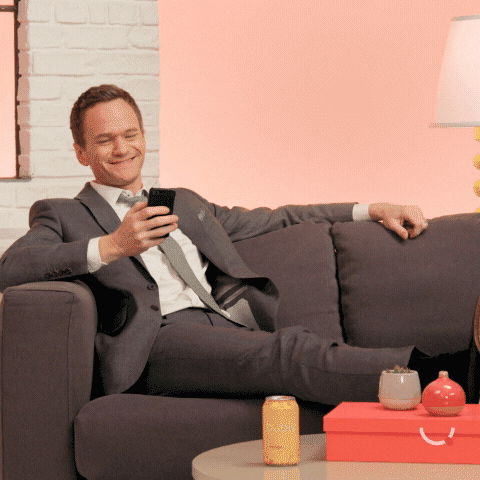 Did you know that from 2017 to 2018 the number of social media users actually decreased in the United States? According to Statista.com, in 2018 only 77% of the United States population was on social media compared to 80% in 2017. Regardless, by 2020 Statista estimates 2.95 billion people to be on social media worldwide. Not only is that 2.95 billion people potentially viewing your social media content, but that is 2.95 billion other people you need to differentiate yourself from. This week's blog is our Top 5 tips to make your social media content stand out from the crowd.
Tip #1: Link to Website with a Call-to-Action
It is important to guide your visitors where you want them to go. Your social media should be a snapshot of everything you have to offer. But once your visitors want to know more, don't make them search! A clear call-to-action and simple link to your website (or interactive tagg) allows your visitor to buy your product, schedule an appointment, read your blog, or view your work when they are at peak interest.
Tip #2:  Make it Share-Worthy
If you are reading this blog, you probably care about your social media presence. Well, so do your followers! It is important to remember that when your followers share your content, it shows up on their own social media feed. So make sure it is something they would want on their feed!
Multimedia content like graphics, videos, and GIF's historically have a higher likelihood of being shared. Sometimes it is as easy as making the content simple to share. Social sharing buttons like "click-to-tweet", "pin it", or simply asking your followers to share, when the platform already has a built in share button, can increase your shares on your already share-worthy content.
Tip #3: Maintain Consistent Brand Visibility
This one is a no brainer and can make a huge difference! Don't make your audience second guess your brand. Brand consistency is about building trust with your audience. A consistent logo and aesthetic is an important step in letting your audience get to know you. Developing a seamless look across websites and  all social media platforms will give viewers a dependable experience and make them more likely to to visit you again.
Tip #4: Define your target audience
With a clearly defined target audience, it is much easier to reach people interested in your content in an efficient, affordable, and an effective way. No one can afford to target everyone. Take a look at your current followers. What common characteristics and interest do they have? It is likely that other people like them will be interested in your content too.
Tip #5: Make Emotional content
It doesn't matter whether your audience is laughing or crying, but they better be feeling something! Start off with a clear vision of the emotion you want your audience to feel. Your content should evoke that emotional response in your defined target audience. Multimedia content like graphics and videos are better equipped to evoke an emotional response in your viewers, given that we are living in the video generation, this should be no surprise!  
So stop waiting for the likes to just pour in! Start integrating one, two, or all of these tips into your social media toolkit and watch your engagement increase. For more information on direct response marketing across all social media platforms, contact us today! https://www.dr2marketing.com/contact/