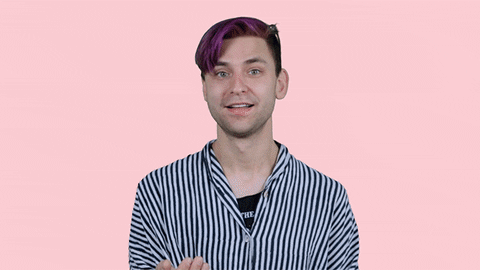 Giving Back to YOU!
We have spent the last few weeks talking about all of the different ways you can use interactive video, along with sharing our success with using interactive video in our repertoire of marketing tools. This week, we want to share the love and give you an opportunity to see why we are so obsessed with this technology!
The Details
For a limited only, you have the opportunity to try our interactive video technology for FREE. We believe in the power of interactive video, so much so, that we know one free interactive video will show you just how beneficial it could be for your business. We have made it super easy too, just follow the steps outlined below and you are one to three days away from your very own interactive video!
Step 1
: Send us your video!
The Details: Your submitted video should be 15 seconds or less and can be about anything! (Don't make us regret saying that). It can be a marketing video you already use or one filmed specifically for this trial. Use your smartphone or professional filming equipment, both will yield a great interactive video! We have provided some examples at the of this blog to give you an idea of the possibilities awaiting you!
Step 2:
We make it interactive!
The Details:  Sit back and relax! Give our team 1-3 days to add interactivity to your video submission. We will contact you if we need anything!
Step 3:
Post your interactive video!
The Details: Share, share, share! Post your new interactive video on your website, in your email campaigns, and on all social media platforms. Watch your video take off! Don't forget to tag us so we can share your now interactive content!
Step 4:
Report back to us!
The Details: Once you fall in love with interactive video, reach back out to us! We would love to help you incorporate interactive video into your marketing strategy.
That's it! Enhance your video marketing strategy at no-risk. This offer is only valid for a limited time so do not miss your chance to join #teaminteractive. Start your free trial today: https://www.dr2interactive.com/free-trial/#getstarted
Interactive Video Ideas:
Show Client Testimonials
Interactive Video: https://app.nfusz.com/player/E4x6GACl
Make an Email Signature
Interactive Video: https://app.nfusz.com/player/CMdmwBP3
Show your Mission
Interactive Video: https://app.nfusz.com/player/Ded7wKG1