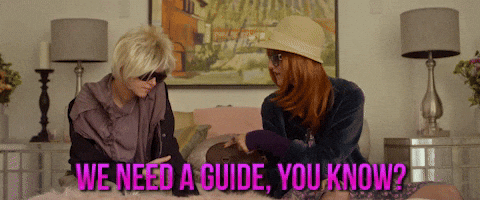 Feeling like you need a guide to navigate the constantly evolving requirements to maintain an online presence? This week we are discussing three big ideas to keep in mind as you continue to learn how to use online marketing to build your business. Consistency, Network, and Inspire!   
Consistency
Consistency is key to online marketing. For your audience to recognize your business online, your online presence must be consistent. Being consistent allows you to grow your reach and build a loyal audience that trusts your brand.  
When you post and how you post is just as important as what you are posting. Find a balance when posting content. Online tools like Hootsuite allow you to manage all of your social media and schedule out posts in advance, minimizing the chance that any one type of content is over or under represented each day on your social media platforms.
Network
Most social media platforms have built-in features that, if used properly and strategically, can help you build your network and grow your business. LinkedIn Outreach, Twitter Advanced Search, Facebook Audience Insights, and Instagram hashtags are all tools that allow you to be strategic in who you're networking and connecting with. Finding time to make connections and build real, targeted relationships will far outweigh connecting with anyone and everyone. Social media has made it easier than ever to connect with like-minded individuals, customers, and potential clients. If you want to succeed at using social networking to grow your business, utilize these tools to be intentional in your outreach.
Inspire
People are visual creatures and are naturally attracted to appealing visuals. Harness this natural instinct in your viewers and create visuals that inspire action. According to Social Media Examiner:
"When people hear information, they're likely to remember only 10% of that information three days later. However, if a relevant image is paired with that same information, people retained 65% of the information three days later".
Equally as powerful as posting appealing visuals is posting share-worthy visuals. Provide original visual content and let social media do the rest. Social media thrives on sharing. Retweets, shares, reposts, all get your business seen by a larger audience.
That's it! Keep these three ideas in mind when you are laying the foundation for your online marketing strategy. Keeping your mission, vision, and values in mind on your posts can help create the balance and consistency needed to market well on social media. Interested in learning more about building your online marketing using cutting edge technology? Reach out to us! https://www.dr2interactive.com/contact-us/